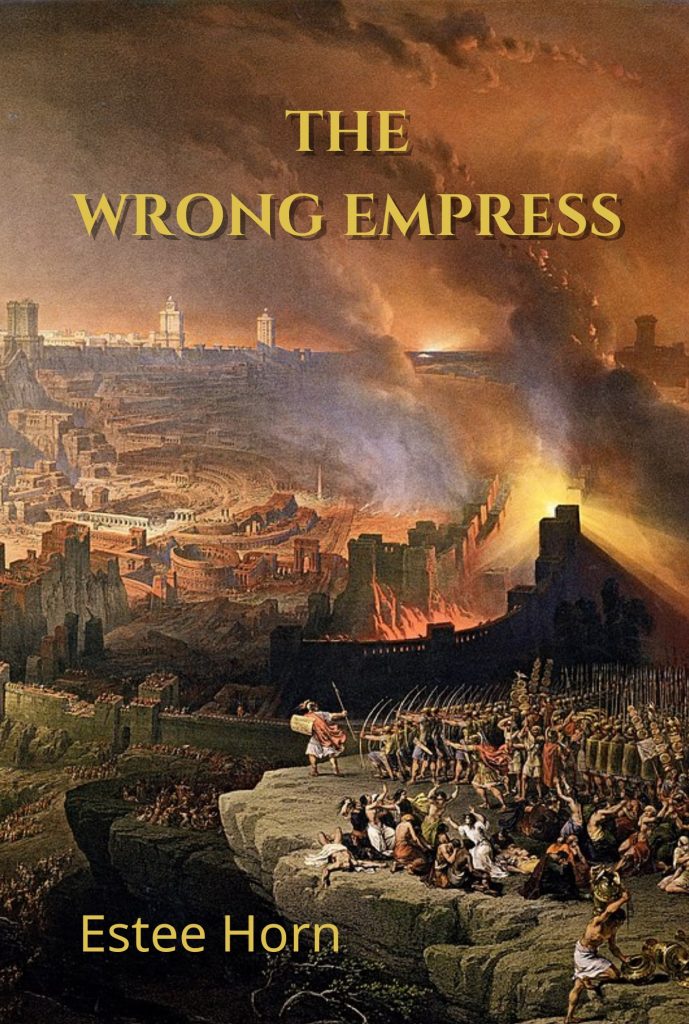 Bernice leads her people against Rome ready to face death, not an obvious romance with the enemy warlord. But no irresistible lover would stop her from becoming an empress-de-facto and turning the empire upside down.
In super-capitalistic Rome, the masses lose their homes to finance billionaires' parties of stuffed-dormice. After the revolutionary leader who overturned bankers' tables was crucified, and her debt-ridden father has attempted suicide, the infuriated Bernice ignites a revolt against the tycoons pulling the strings of Rome.
When the rebellion spreads over the entire eastern empire, the tycoons dispatch Titus Vespasian Flavius to crush it, and Berenice invites him for negotiations. With such perilous imparity of positions and worldviews, the passionate rebel and the unyielding general can't help but fall hopelessly in love.
The fanatic rebels, naturally, denounce Bernice as a traitor and endeavor to kill her and her formidable sweetheart. The tycoons require the elimination of Bernice. Her people are also required to pay for taking back the power, in their money, and in their blood.
Bernice must try to stay alive, save her lover, prevent her people's bloodbath, and overturn the empire's economy.
She can't have it all, though. She would have to choose.
She would also have to mislead everyone. Including history.
Up until now.
Buy the PDF eBook on sale for $2.70 :
Buy the Paperback for $12.00 or the kindle edition for $2.99.
THE WRONG EMPRESS is based on my predictable BA in history of the classical age, on unpredictable insights from my volunteer editing at Occupy internet site, on my work as a tour guide in unearthing Roman luxury quarters, and on several years of intensive research.
My writing is published in more than 60 countries worldwide, and translated into several languages, including Zulu. 
Enjoy!
Buy the PDF eBook on sale for $2.70 :
Buy the Paperback for $12.00 or the kindle edition for $2.99.