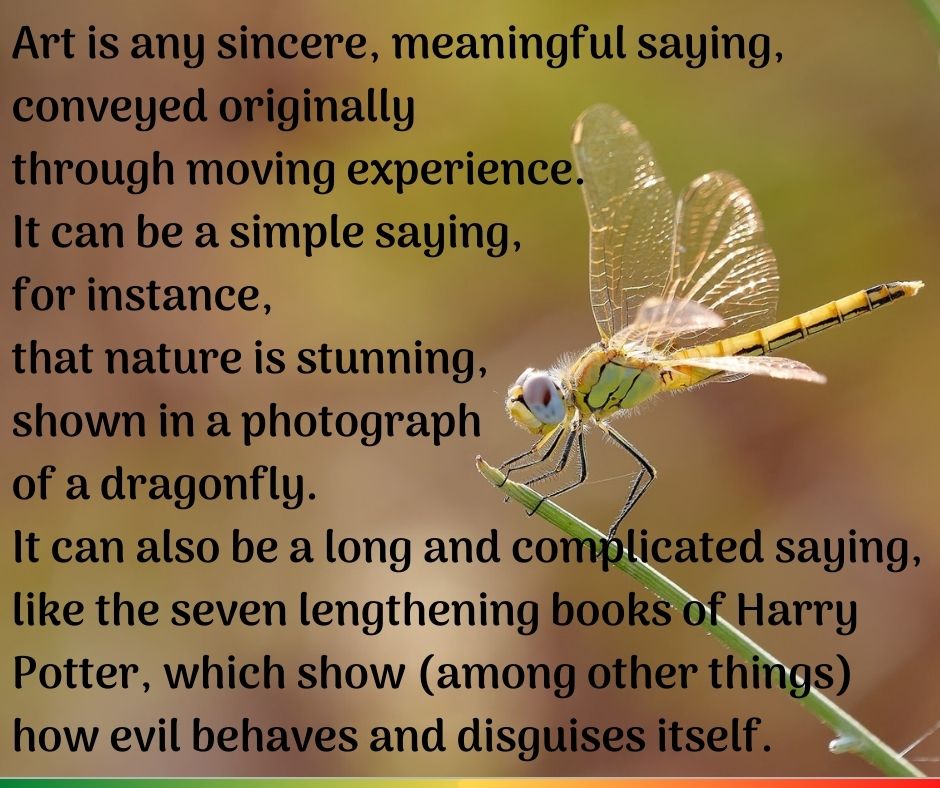 Art is any sincere, meaningful saying, conveyed originally through moving experience.
It can be a simple saying, for instance, that nature is stunning, shown in a photograph of a dragonfly.
It can also be a long and complicated saying, like the seven lengthening books of Harry Potter, which show (among other things) how evil behaves and disguises itself.
Read the full post, "How the Fall of Art Brings You Down – and How to Rise Up", on https://how2bhappy.com/art/
#pickthehappy, #kickthecrappy, #happily, #howtobehappyinlife, #how2bhappy, #lifelessonseveryday, #growhappily, #happiness, #enjoyinglife, #justhappy, #happytobehere, #livelifetothefullest #artist #artistsoninstagram #artsy