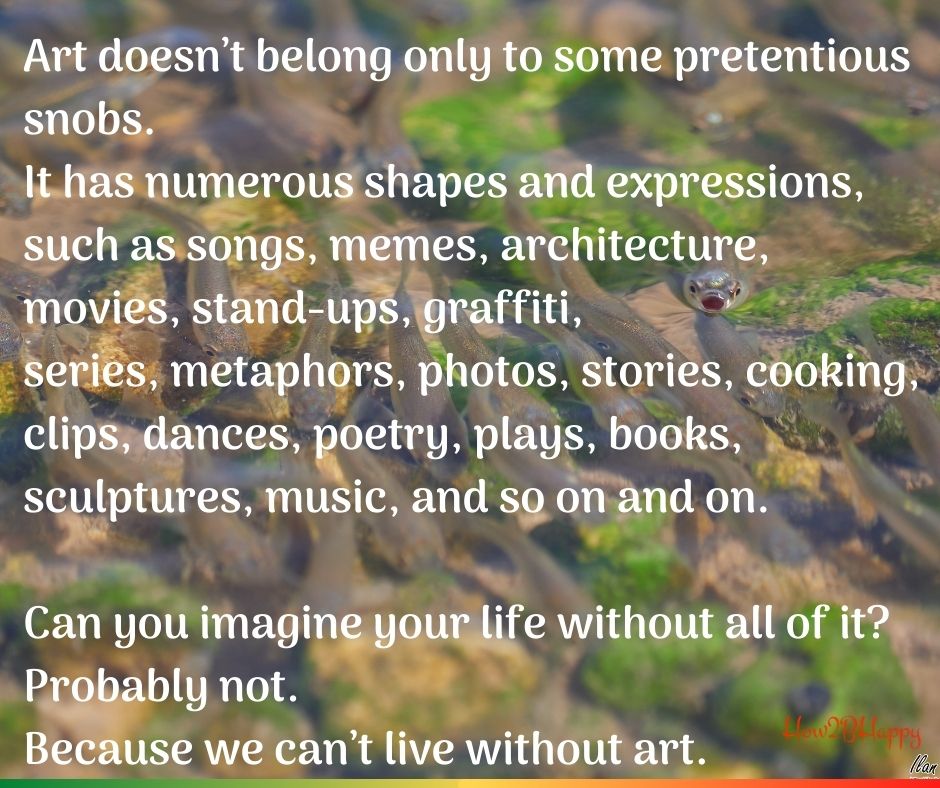 Art doesn't belong only to some pretentious snobs.
It has numerous shapes and expressions,
such as songs, memes, architecture, movies, stand-ups, graffiti, series, metaphors, photos, stories, cooking, clips, dances, poetry, plays, books, sculptures, music, and so on and on.
Can you imagine your life without all of it?
Probably not. Because we can't live without art.
Read the full post, "How the Fall of Art Brings You Down – and How to Rise Up", on https://how2bhappy.com/art/
#pickthehappy, #kickthecrappy, #happily, #howtobehappyinlife, #how2bhappy, #lifelessonseveryday, #growhappily, #liveyourbestlife, #enjoythejourney, #findhappiness, #lovinglife, #befree #artist #artistsoninstagram #artsy