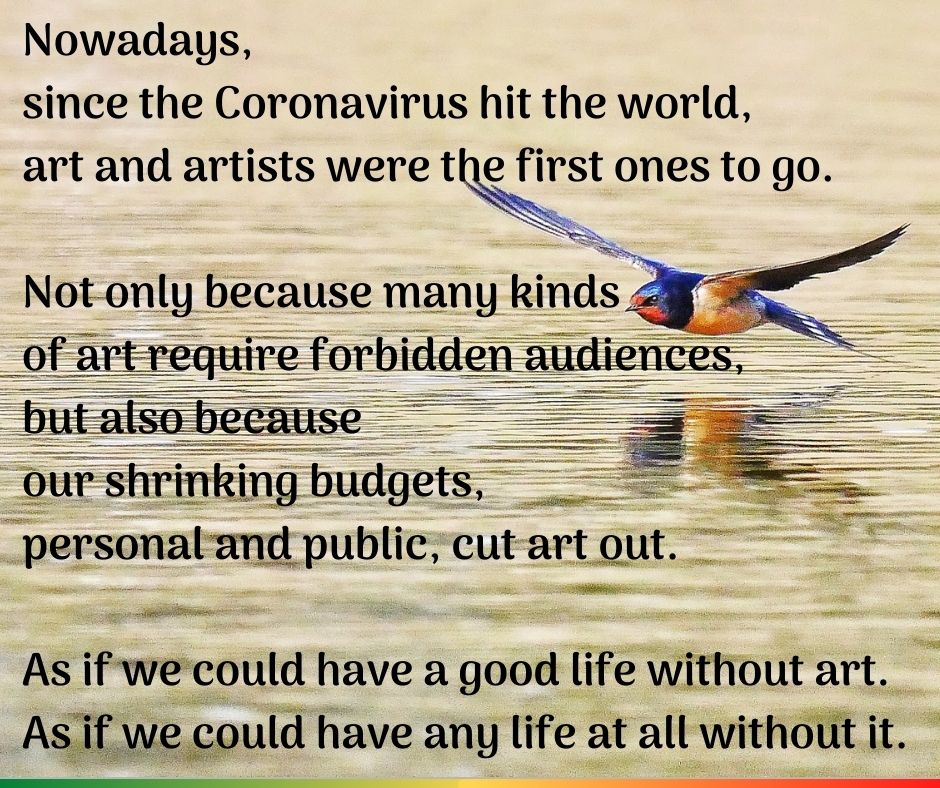 Nowadays, since the Coronavirus hit the world,
art and artists were the first ones to go.
Not only because many kinds of art require forbidden audiences,
but also because our shrinking budgets, personal and public, cut art out.
As if we could have a good life without art.
As if we could have any life at all without it.
Read the full post, "How the Fall of Art Brings You Down – and How to Rise Up", on https://how2bhappy.com/art/
#pickthehappy, #kickthecrappy, #happily, #howtobehappyinlife, #how2bhappy, #lifelessonseveryday, #growhappily, #happy , #lifeisgood, #enjoyyourlife, #lifelovelaugh, #peace #artist #artistsoninstagram #artsy