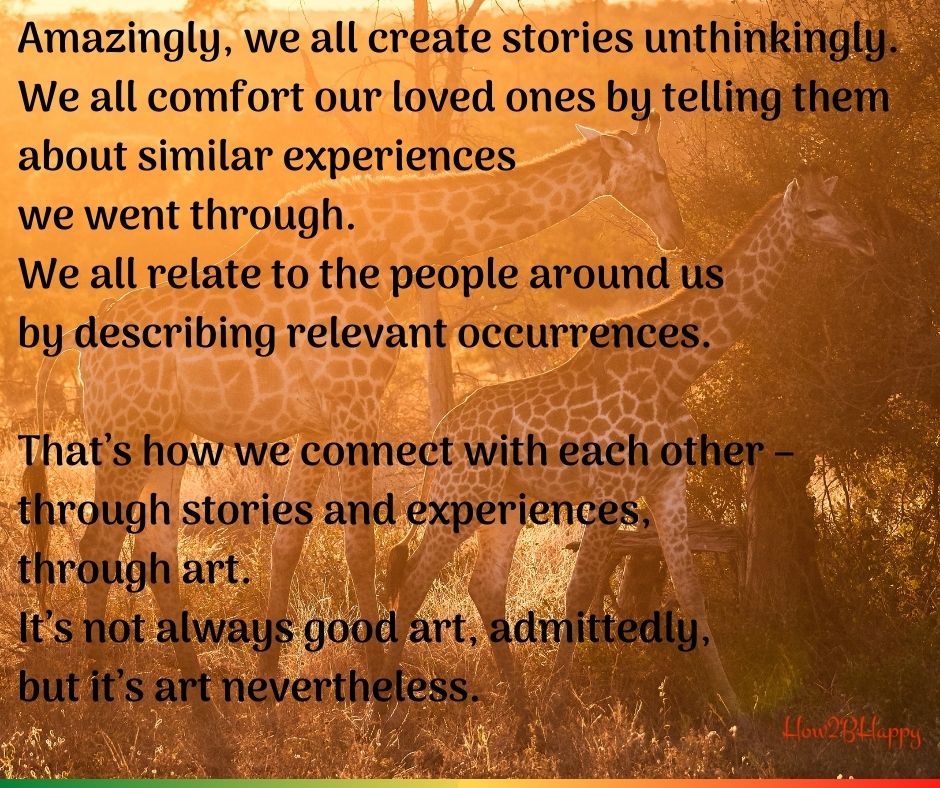 Amazingly, we all create stories unthinkingly.
We all comfort our loved ones by telling them about similar experiences we went through.
We all relate to the people around us by describing relevant occurrences. That's how we connect with each other – through stories and experiences, through art.
It's not always good art, admittedly, but it's art nevertheless.
Read the full post, "How the Fall of Art Brings You Down – and How to Rise Up", on https://how2bhappy.com/art/
#pickthehappy, #kickthecrappy, #happily, #howtobehappyinlife, #how2bhappy, #lifelessonseveryday, #growhappily, #happy , #lifeisgood, #enjoyyourlife, #lifelovelaugh, #peace #artist #artistsoninstagram #artsy