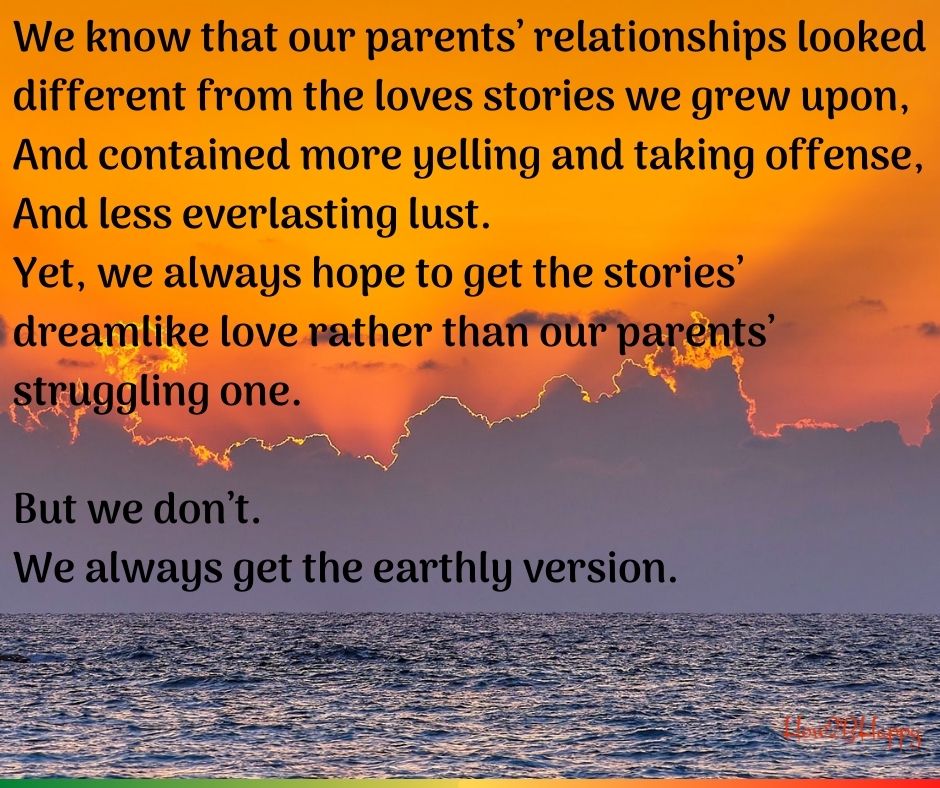 We know that our parents' relationships looked different
from the loves stories we grew upon,
And contained much more yelling and taking offenses,
And much less everlasting lust.
Yet, we always hope to get the stories' dreamlike love rather than our parents' struggling one.
But we don't.
We always get the earthly version.
Read the full post, Valentines Day — How to Avoid the Customary Romantic Disappointments, on https://how2bhappy.com/growing-together/
#pickthehappy, #happily, #howtobehappyinlife, #how2bhappy, #lifelessonseveryday, #growhappily, #happy , #lifeisgood, #enjoyyourlife, #lifelovelaugh, #peace, #valentines_day, #relationshipquotes, #lovequotesdaily, #lovequotespics