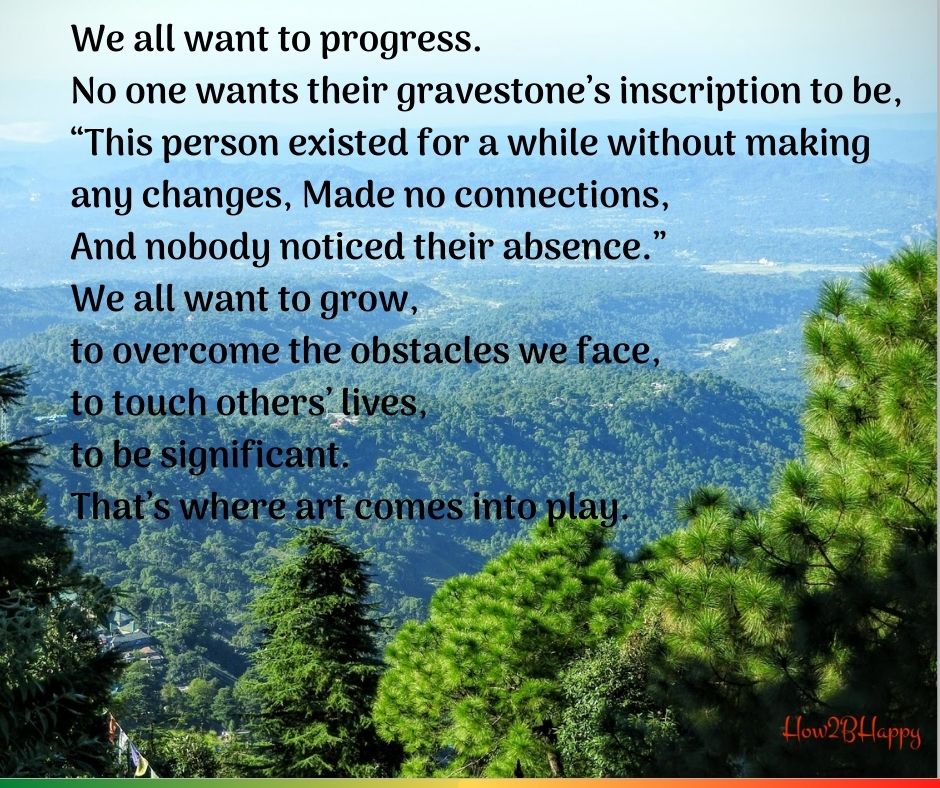 We all want to progress.
No one wants their gravestone's inscription to be, "This person existed for a while without making any changes,
Made no connections,
And nobody noticed their absence."
We all want to grow, to overcome the obstacles we face, to touch others' lives, to be significant.
That's where art comes into play.
Read the full post, "How the Fall of Art Brings You Down – and How to Rise Up", on https://how2bhappy.com/art/
#pickthehappy, #kickthecrappy, #happily, #howtobehappyinlife, #how2bhappy, #lifelessonseveryday, #growhappily, #enjoyeveryday, #bepositive, #thankful, #behappy, #livelife, #selfdevelopment #artist #artistsoninstagram #artsy