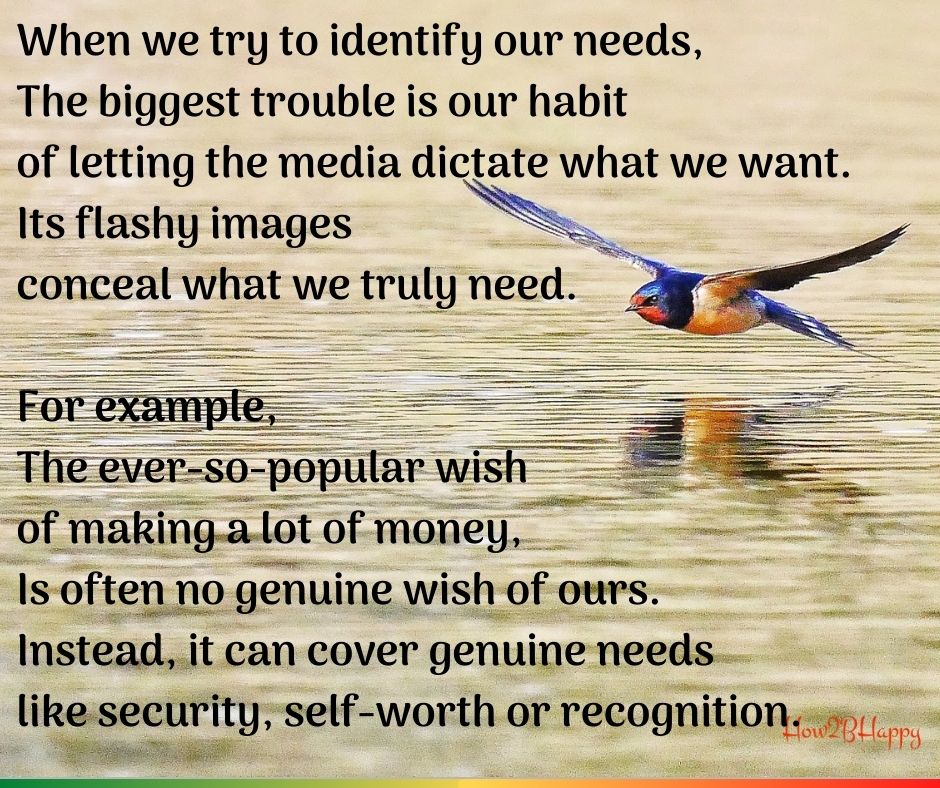 When we try to identify our needs,
The biggest trouble is our habit of letting the media dictate what we want.
Its flashy images conceal what we truly need.
The ever-so-popular wish of making a lot of money, for example,
Is often no genuine wish of ours.
Instead, it can cover genuine needs like security, self-worth or recognition.
Read the full post, Want a Love That Always Grows? Turn Your Concerns Into Intimacy, on https://how2bhappy.com/growing-together/
#pickthehappy, #happily, #howtobehappyinlife, #how2bhappy, #lifelessonseveryday, #growhappily, #happiness, #enjoyinglife, #justhappy, #happytobehere, #livelifetothefullest, #valentines_day, #relationshipquotes, #lovequotesdaily, #lovequotespics