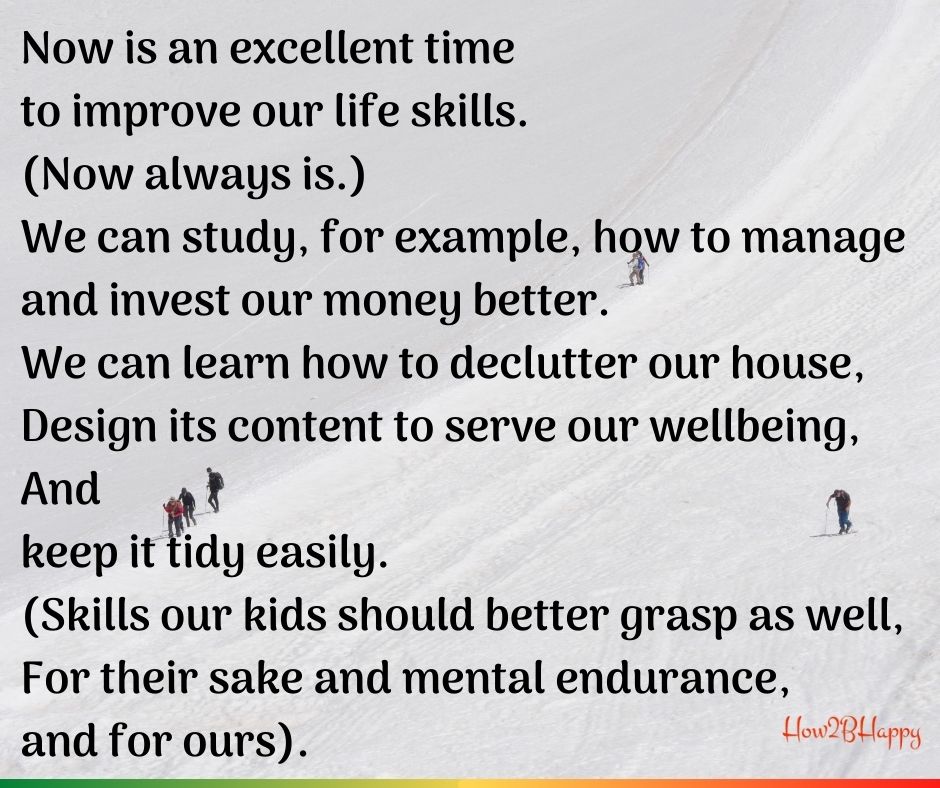 Now is an excellent time to improve our life skills.
Now always is.
We can study, for example, how to manage and invest our money better.
We can learn how to declutter our house,
Design its content to serve our wellbeing,
And keep it tidy easily.
(Skills our kids should better grasp as well,
For their sake and mental endurance, and for ours).
Read the full post, Staying at Home Gets on Your Nerves? Discover Your Passions to Break Free, on https://how2bhappy.com/passions-to-break-free/
#pickthehappy, #happily, #howtobehappyinlife, #how2bhappy, #lifelessonseveryday, #growhappily, #enjoyeveryday, #bepositive, #thankful, #behappy, #livelife, #selfdevelopment, #passionquotes, #coronaquotes, #stayhomequotes, #stayhomequote