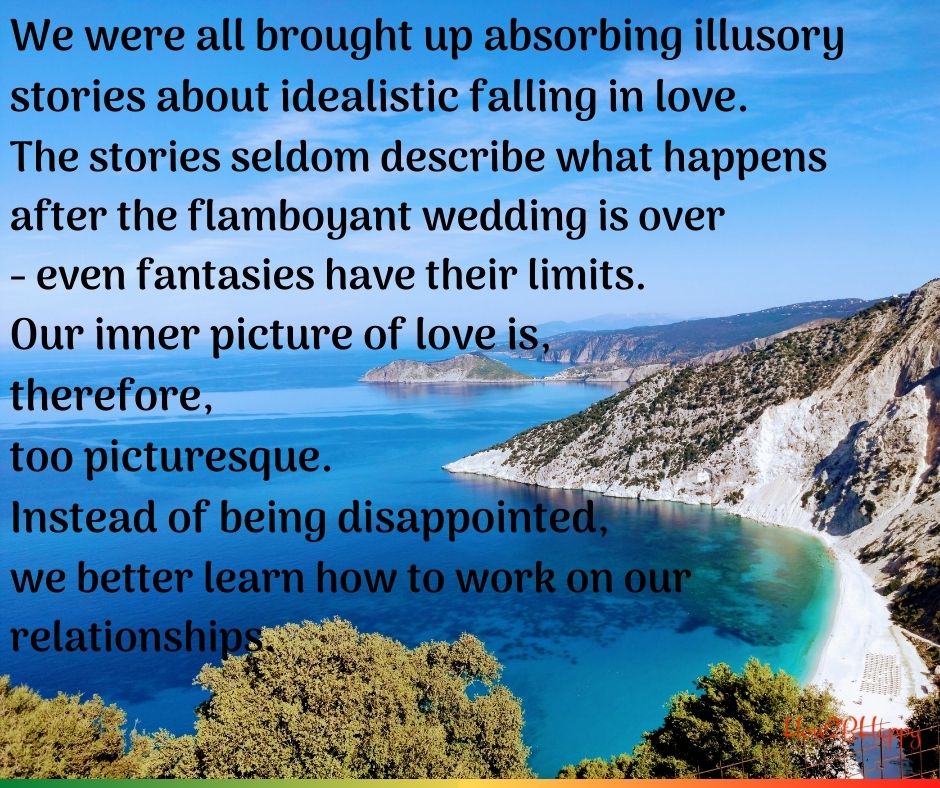 We were all brought up absorbing illusory stories about idealistic falling in love.
The stories seldom describe what happens after the flamboyant wedding is over – even fantasies have their limits.
Our inner picture of love is, therefore, too picturesque.
Instead of being disappointed, we better learn how to work on our relationships.
Read the full post, Valentines Day — How to Avoid the Customary Romantic Disappointments, on https://how2bhappy.com/growing-together/
#pickthehappy, #happily, #howtobehappyinlife, #how2bhappy, #lifelessonseveryday, #growhappily, #liveyourbestlife, #enjoythejourney, #findhappiness, #lovinglife, #befree, #valentines_day, #relationshipquotes, #lovequotesdaily, #lovequotespics