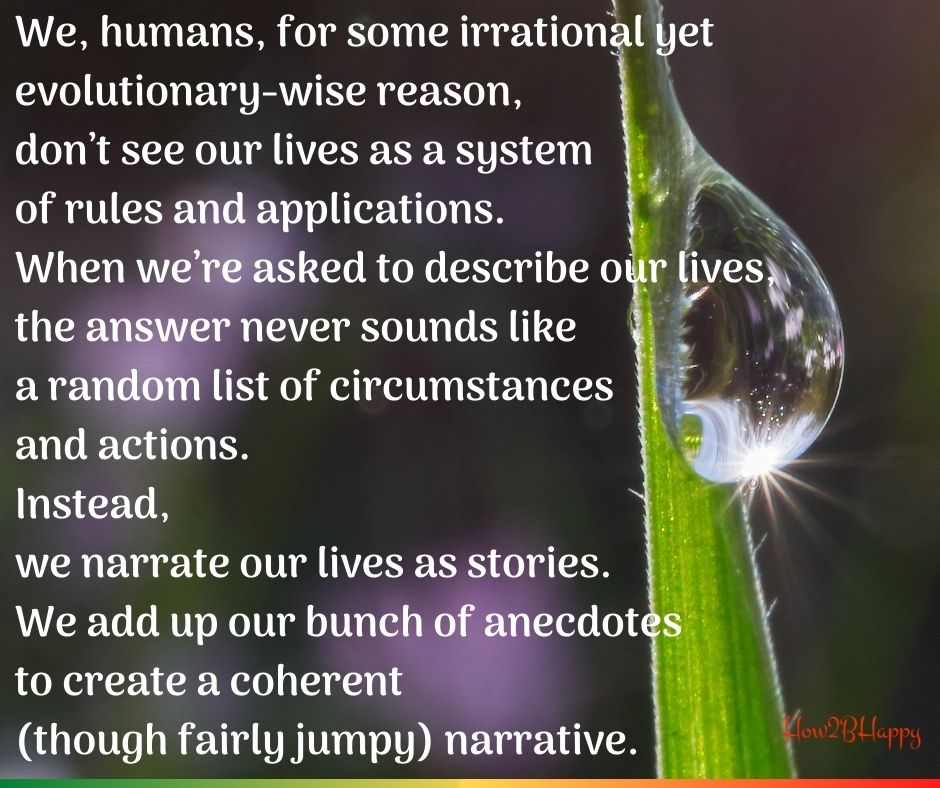 We, humans, for some irrational yet evolutionary-wise reason, don't see our lives as a system of rules and applications.
When we're asked to describe our lives, the answer never sounds like a random list of circumstances and actions.
Instead, we narrate our lives as stories.
We add up our bunch of anecdotes to create a coherent (though fairly jumpy) narrative.
Read the full post, "How the Fall of Art Brings You Down – and How to Rise Up", on https://how2bhappy.com/art/
#pickthehappy, #kickthecrappy, #happily, #howtobehappyinlife, #how2bhappy, #lifelessonseveryday, #growhappily, #enjoyeveryday, #bepositive, #thankful, #behappy, #livelife, #selfdevelopment #artist #artistsoninstagram #artsy