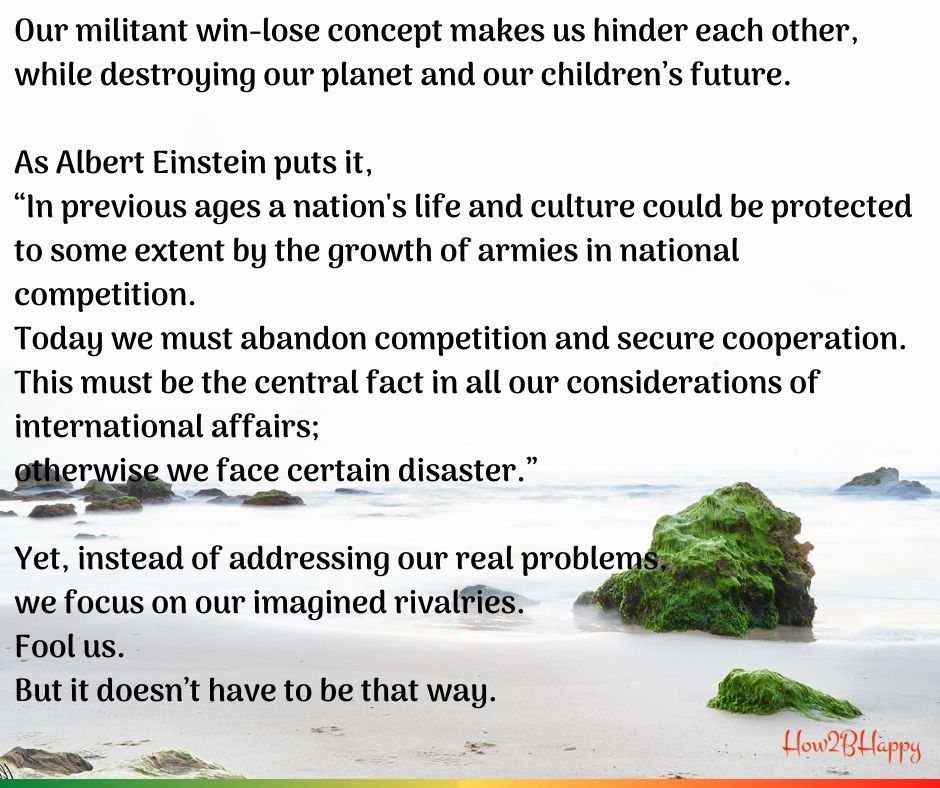 Our militant win-lose concept makes us hinder each other,
while destroying our planet and our children's future.
As Albert Einstein puts it,
"In previous ages a nation's life and culture could be protected to some extent by the growth of armies in national competition.

Today we must abandon competition and secure cooperation.

This must be the central fact in all our considerations of international affairs;

otherwise we face certain disaster."
Yet, instead of addressing our real problems, we focus on our imagined rivalries.
Fool us.
But it doesn't have to be that way.
Read the full post, Want To Be A Winner? Think Again – As These Are The Losses You Face