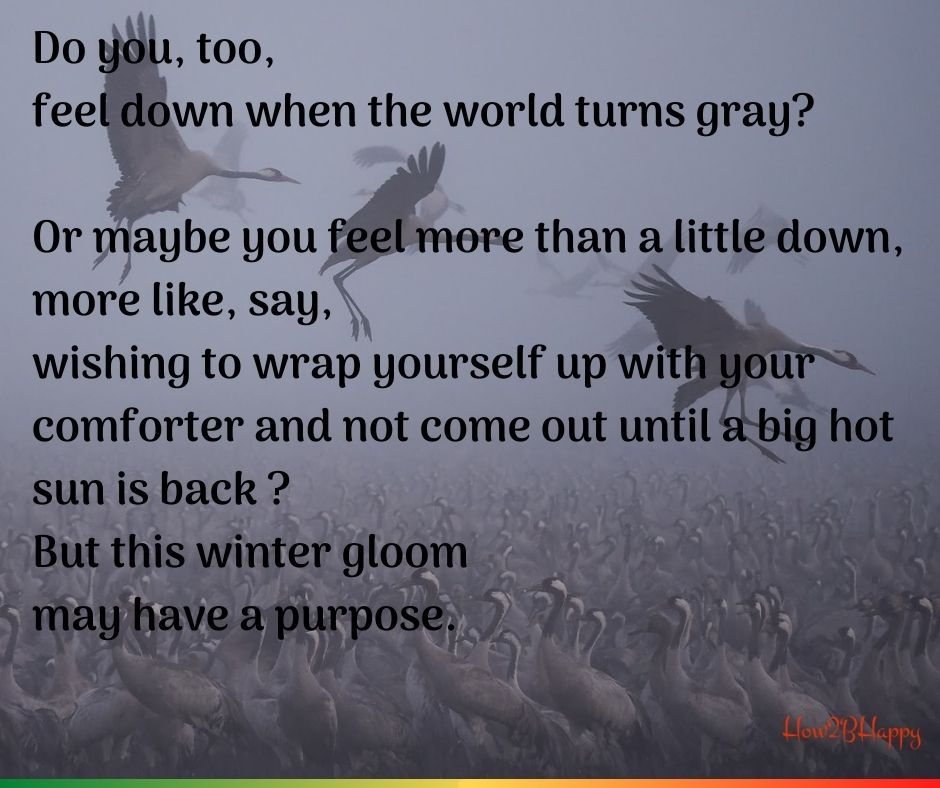 Do you, too, feel down when the world turns gray?
Or maybe you feel more than a little down,
more like, say,
wishing to wrap yourself up with your comforter and not come out until Apollo brings back a big hot sun?
But this winter gloom may have a purpose.
Read the full post, "How You Can Wizardly Use the Cycle of the Year to Your Advantage", on how2bhappy.com/the-cycle-of-the-year-for-you/
#pickthehappy, #happily, #howtobehappyinlife, #how2bhappy, #lifelessonseveryday, #growhappily, #happy , #lifeisgood, #enjoyyourlife, #lifelovelaugh, #peace, #holiday, #winter, #newyea,r #newyearnewyou2021