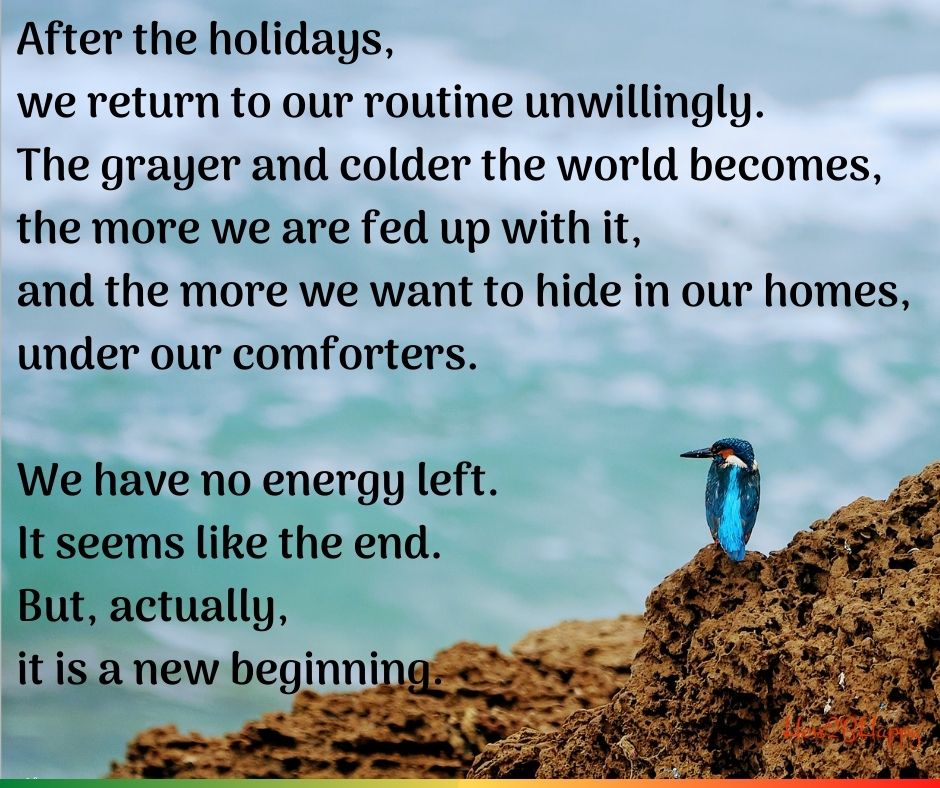 After the holidays, we return to our routine unwillingly.
The grayer and colder the world becomes,
the more we are fed up with it,
and the more we want to hide in our homes, under our comforters.
We have no energy left.
It seems like the end.
But, actually, it is a new beginning.
Read the full post, "How You Can Wizardly Use the Cycle of the Year to Your Advantage", on how2bhappy.com/the-cycle-of-the-year-for-you/
#pickthehappy, #happily, #howtobehappyinlife, #how2bhappy, #lifelessonseveryday, #growhappily, #enjoyeveryday, #bepositive, #thankful, #behappy, #livelife, #selfdevelopment, #holiday, #winter, #newyea,r #newyearnewyou2021