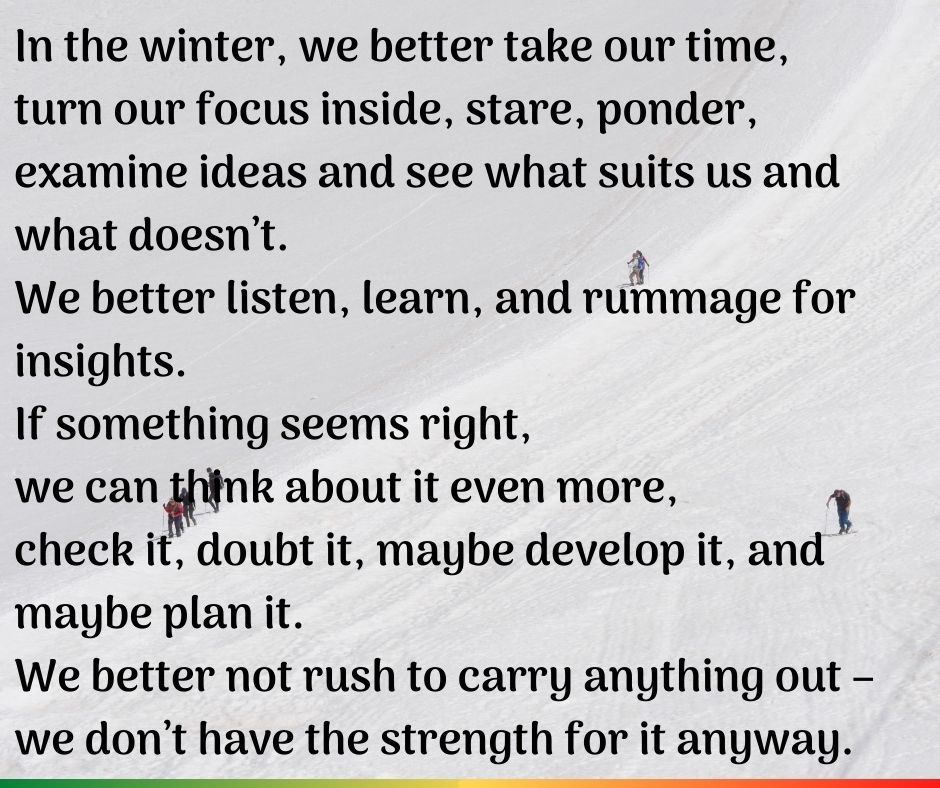 In the winter, we better take our time, turn our focus inside, stare, ponder, examine ideas and see what suits us and what doesn't.
We better listen, learn, and rummage for insights.
If something seems right, we can think about it even more, check it, doubt it, maybe develop it, and maybe plan it.
We better not rush to carry anything out – we don't have the strength for it anyway.
Read the full post, "How You Can Wizardly Use the Cycle of the Year to Your Advantage", on how2bhappy.com/the-cycle-of-the-year-for-you/
#pickthehappy, #happily, #howtobehappyinlife, #how2bhappy, #lifelessonseveryday, #growhappily, #self, #livehappily, #dontworrybehappy, #enjoymoment, #livinglifetothefullest, #holiday, #winter, #newyea,r #newyearnewyou2021