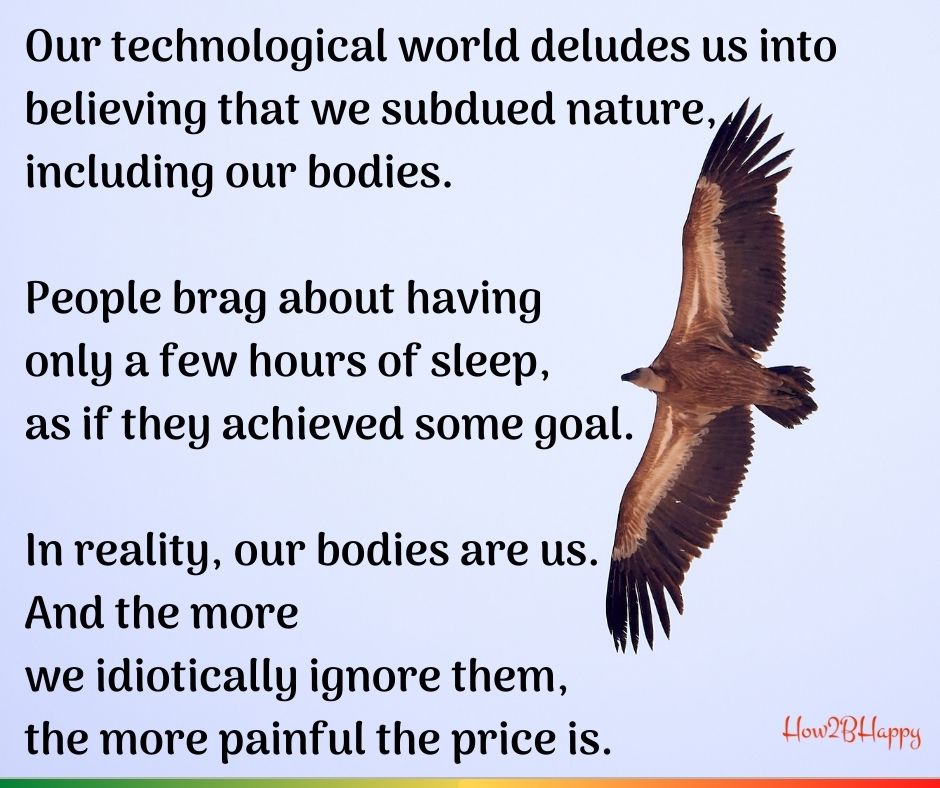 Our technological world deludes us into believing that we subdued nature,
including our bodies.
People brag about having only a few hours of sleep,
as if they achieved some significant goal.
In reality, our bodies are us.
And the more we idiotically ignore them, the more painful the prices are.
Read the full post, "How You Can Wizardly Use the Cycle of the Year to Your Advantage", on how2bhappy.com/the-cycle-of-the-year-for-you/
#pickthehappy, #happily, #howtobehappyinlife, #how2bhappy, #lifelessonseveryday, #growhappily, #enjoyeverymoment, #positivity, #howtobehappy, #lifelessons, #holiday, #winter, #newyea,r #newyearnewyou2021