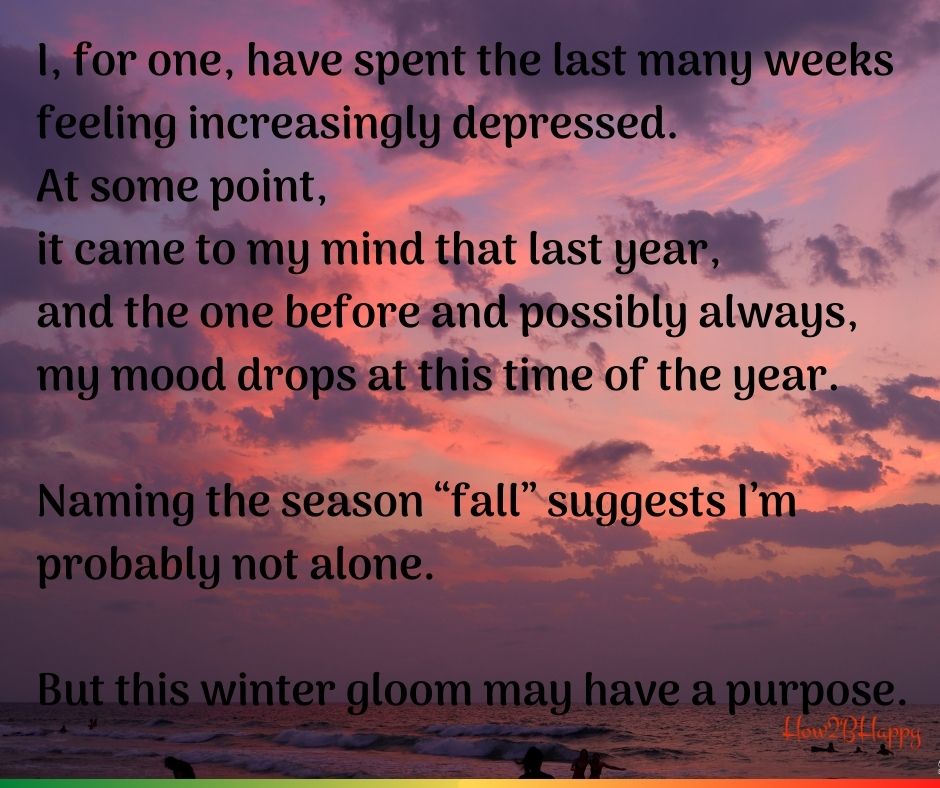 I, for one, have spent the last many weeks feeling increasingly depressed.
At some point, it came to my mind that last year, and the one before and possibly always, my mood drops at this time of the year.
Naming the season "fall" suggests I'm probably not alone.
But this winter gloom may have a purpose.
Read the full post, "How You Can Wizardly Use the Cycle of the Year to Your Advantage", on how2bhappy.com/the-cycle-of-the-year-for-you/
#pickthehappy, #happily, #howtobehappyinlife, #how2bhappy, #lifelessonseveryday, #growhappily,  #enjoyeverymoment, #positivity, #howtobehappy, #lifelessons, #holiday, #winter, #newyea,r #newyearnewyou2021