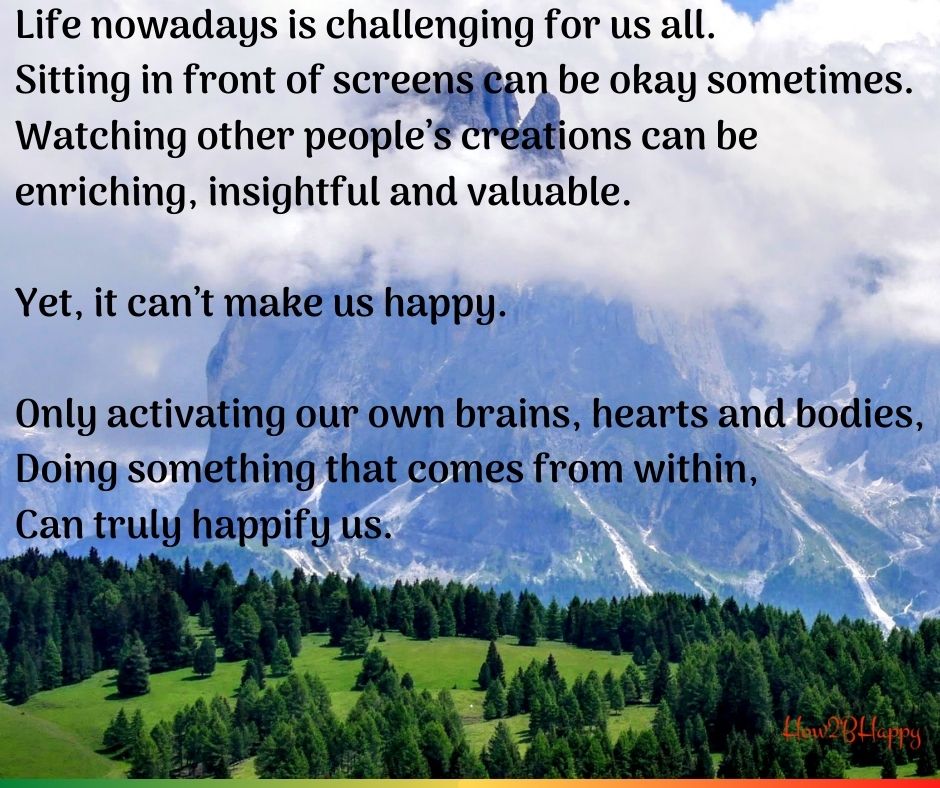 Life nowadays is challenging for us all.
Sitting in front of screens can be okay some of the time.
Watching other people's creations can be enriching, insightful and valuable. Yet, it can't make us happy.
Only activating our own brains, hearts and bodies,
Doing something that comes from within,
Can truly happify us.
Read the full post, Staying at Home Gets on Your Nerves? Discover Your Passions to Break Free, on https://how2bhappy.com/passions-to-break-free/
#pickthehappy, #happily, #howtobehappyinlife, #how2bhappy, #lifelessonseveryday, #growhappily, #enjoyeveryday, #bepositive, #thankful, #behappy, #livelife, #selfdevelopment, #passionquotes, #coronaquotes, #stayhomequotes, #stayhomequote