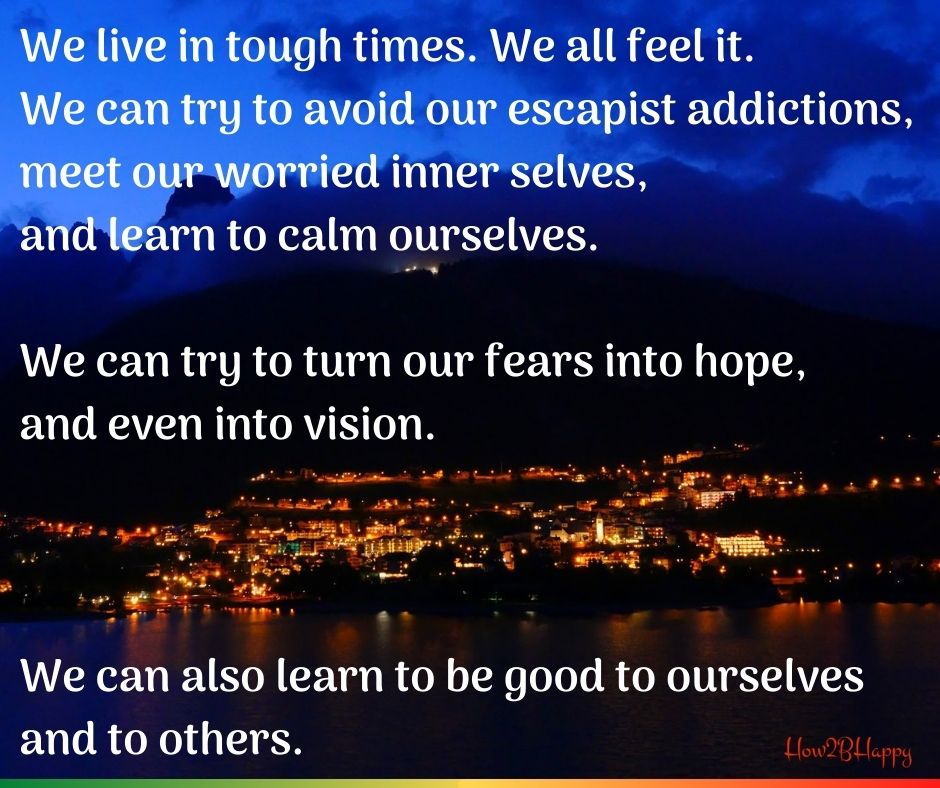 We live in tough times. We all feel it.
We better try to avoid our escapist addictions, meet our worried inner selves, and learn to calm ourselves.
We can try to turn our fears into hope, and even into vision.
We can also learn to be good to ourselves and to others.
Read the full post, Staying at Home Gets on Your Nerves? Discover Your Passions to Break Free, on https://how2bhappy.com/passions-to-break-free/
#pickthehappy, #happily, #howtobehappyinlife, #how2bhappy, #lifelessonseveryday, #growhappily, #liveyourbestlife, #enjoythejourney, #findhappiness, #lovinglife, #befree, #passionquotes, #coronaquotes, #stayhomequotes, #stayhomequote