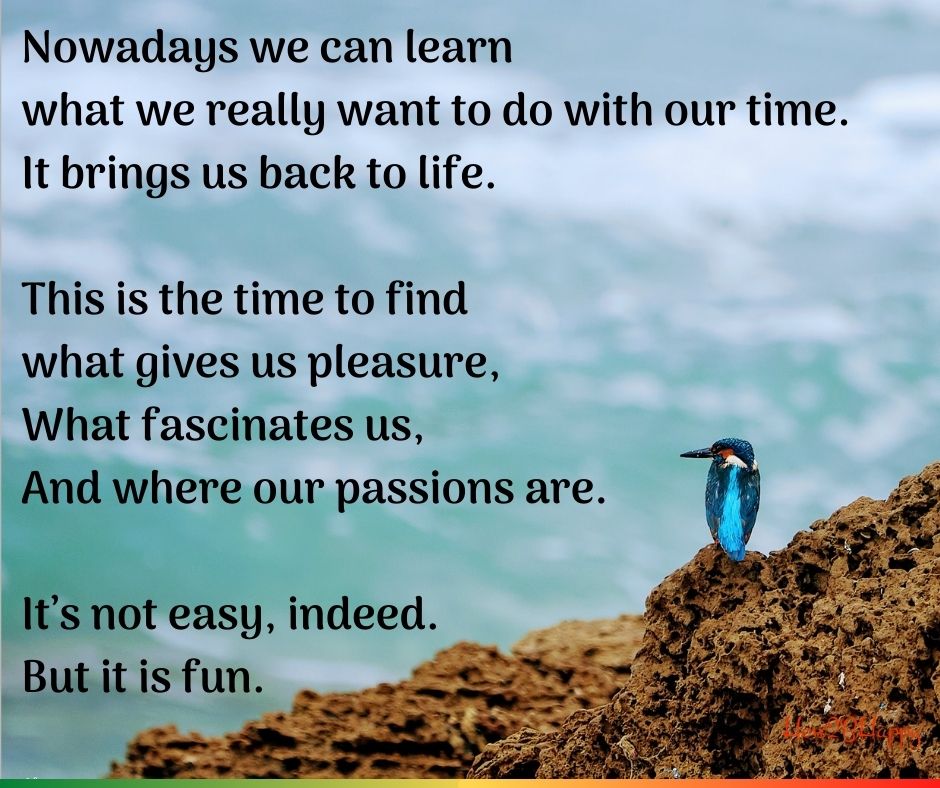 Nowadays we can learn what we really want to do with our time.
It brings us back to life,
(Often from a comma-like condition we didn't even know we were in).
This is the time to find what gives us pleasure,
What fascinates us,
And where our passions are.
It's not easy, indeed, but it is fun.
Read the full post, Staying at Home Gets on Your Nerves? Discover Your Passions to Break Free, on https://how2bhappy.com/passions-to-break-free/
#pickthehappy, #happily, #howtobehappyinlife, #how2bhappy, #lifelessonseveryday, #growhappily, #happy , #lifeisgood, #enjoyyourlife, #lifelovelaugh, #peace, #passionquotes, #coronaquotes, #stayhomequotes, #stayhomequote