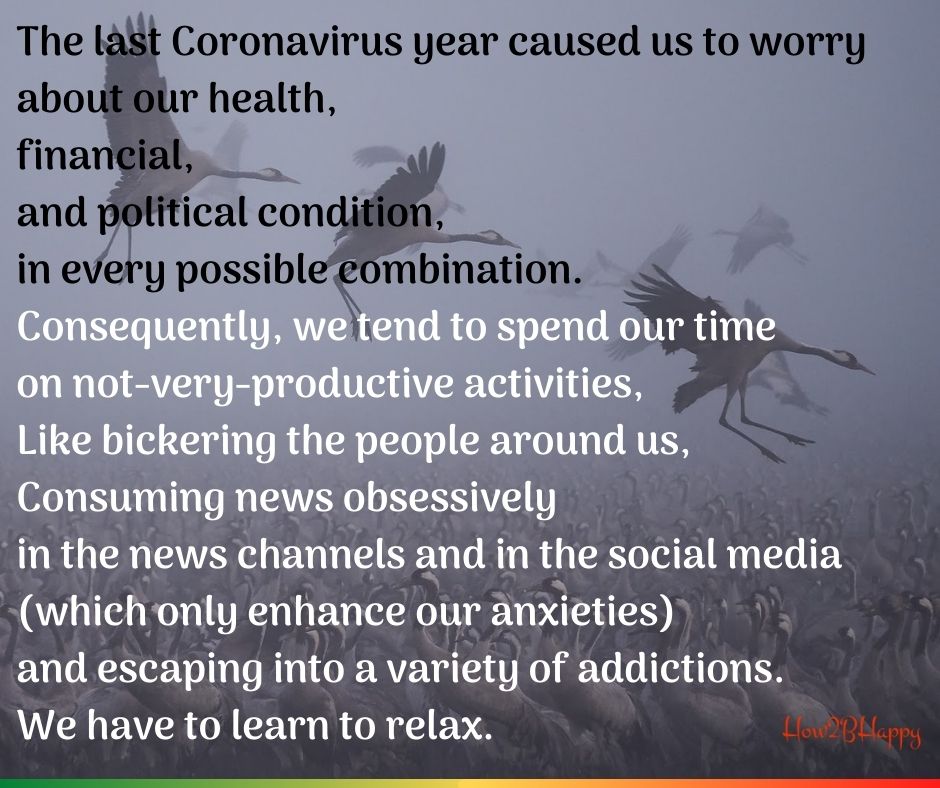 The last Coronavirus year caused most of us to worry about
Our health, financial, and political condition, in every possible combination.
Consequently, we tend to spend our time on nervous not-very-productive activities,
Like bickering the people around us,
Consuming news obsessively in the news channels and in the social media (which only enhance our anxieties)
and miserably escape into a variety of addictions.
So we have to learn to relax.
Read the full post, Staying at Home Gets on Your Nerves? Discover Your Passions to Break Free, on https://how2bhappy.com/passions-to-break-free/
#pickthehappy, #happily, #howtobehappyinlife, #how2bhappy, #lifelessonseveryday, #growhappily, #self, #livehappily, #dontworrybehappy, #enjoymoment, #livinglifetothefullest, #passionquotes, #coronaquotes, #stayhomequotes, #stayhomequote