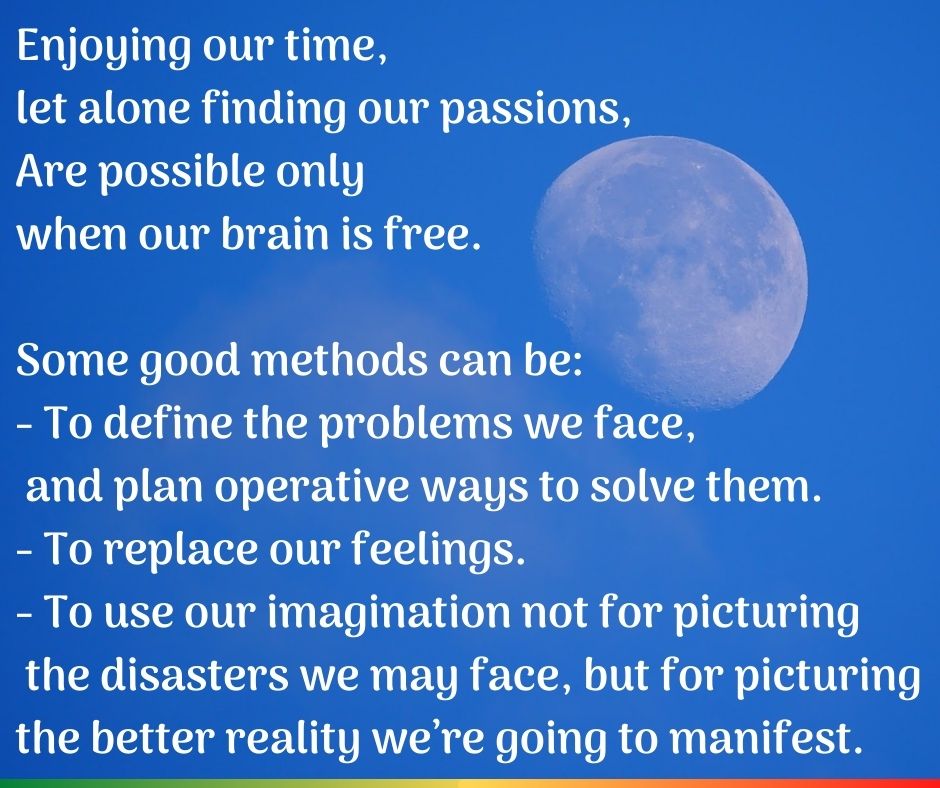 Enjoying our time, let alone finding our passions,
Are possible only when our brain is free.
Some effective methods to wean ourselves off our anxieties can be:
To define the problems we face, and plan operative ways to solve them.
To use our imagination not for picturing the disasters we may face, but for picturing the better reality we're going to manifest.
Read the full post, Staying at Home Gets on Your Nerves? Discover Your Passions to Break Free, on https://how2bhappy.com/passions-to-break-free/
#pickthehappy, #happily, #howtobehappyinlife, #how2bhappy, #lifelessonseveryday, #growhappily, #enjoyeverymoment, #positivity, #howtobehappy, #lifelessons, #passionquotes, #coronaquotes, #stayhomequotes, #stayhomequote