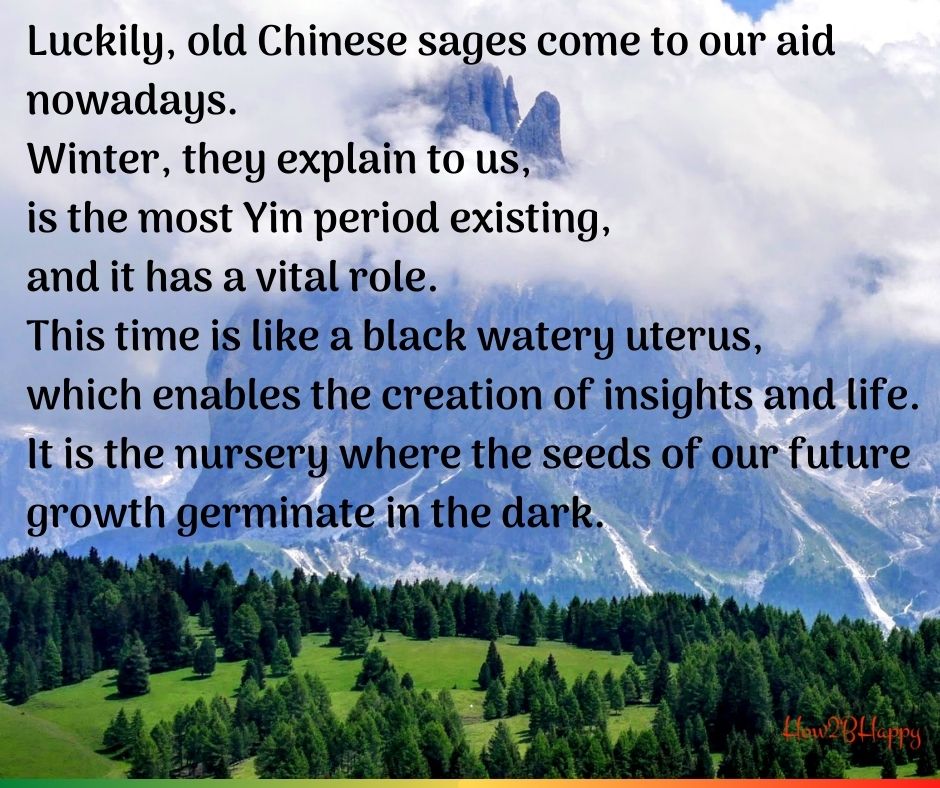 Luckily, old Chinese sages come to our aid nowadays.
Winter, they explain to us, is the most Yin period existing, and it has a vital role.
This time is like a black watery uterus, which enables the creation of insights and life.
It is the nursery where the seeds of our future growth germinate in the dark.
Read the full post, "How You Can Wizardly Use the Cycle of the Year to Your Advantage", on how2bhappy.com/the-cycle-of-the-year-for-you/
#pickthehappy, #happily, #howtobehappyinlife, #how2bhappy, #lifelessonseveryday, #growhappily, #liveyourbestlife, #enjoythejourney, #findhappiness, #lovinglife, #befree, #holiday, #winter, #newyea,r #newyearnewyou2021