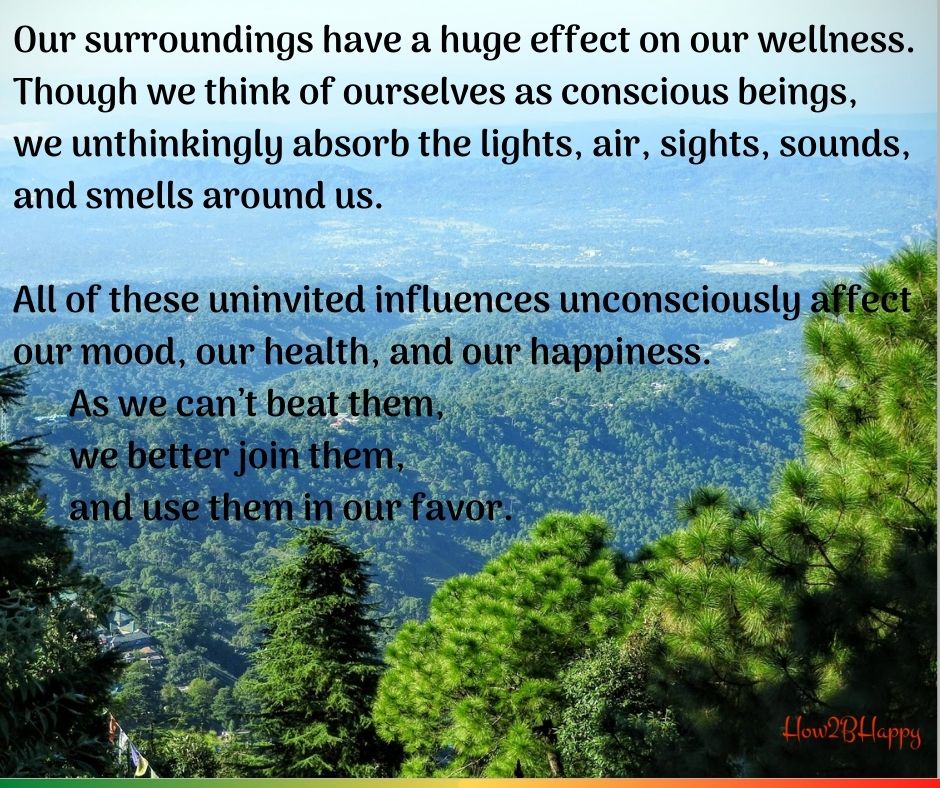 Our surroundings have a huge effect on our wellness.
Though we think of ourselves as conscious beings, we unthinkingly absorb the lights, air, sights, sounds, and smells around us.
All of these uninvited influences unconsciously affect our mood, our health, and our happiness.
As we can't beat them, we better join them, and use them in our favor.
Read the full post, "How You Can Wizardly Use the Cycle of the Year to Your Advantage", on how2bhappy.com/the-cycle-of-the-year-for-you/
#pickthehappy, #happily, #howtobehappyinlife, #how2bhappy, #lifelessonseveryday, #growhappily, #enjoyeverymoment, #positivity, #howtobehappy, #lifelessons, #holiday, #winter, #newyea,r #newyearnewyou2021